Hello and HAPPY NEW YEAR, Automox Community! 
Can you believe it's 2022, already? Well, I'd love to start off the new year with a feature update! Pleased to announce that we've made some changes to our Overview Report!
We made the following enhancements to this page:
The most obvious change is the STYLING. This report now uses newer design elements and a more modern look and feel. The Overview Report was one of the few pages left that we needed to update and modernize. We are so stoked that we almost have all pages using our modern and distinctly Automox styling!

This report is now mobile-friendly for any of you on-the-go power users.

Lastly, we've added links from this report to a filtered Devices page so that you can quickly locate any devices that need attention.
Here are some screenshots of the new and improved Overview Report: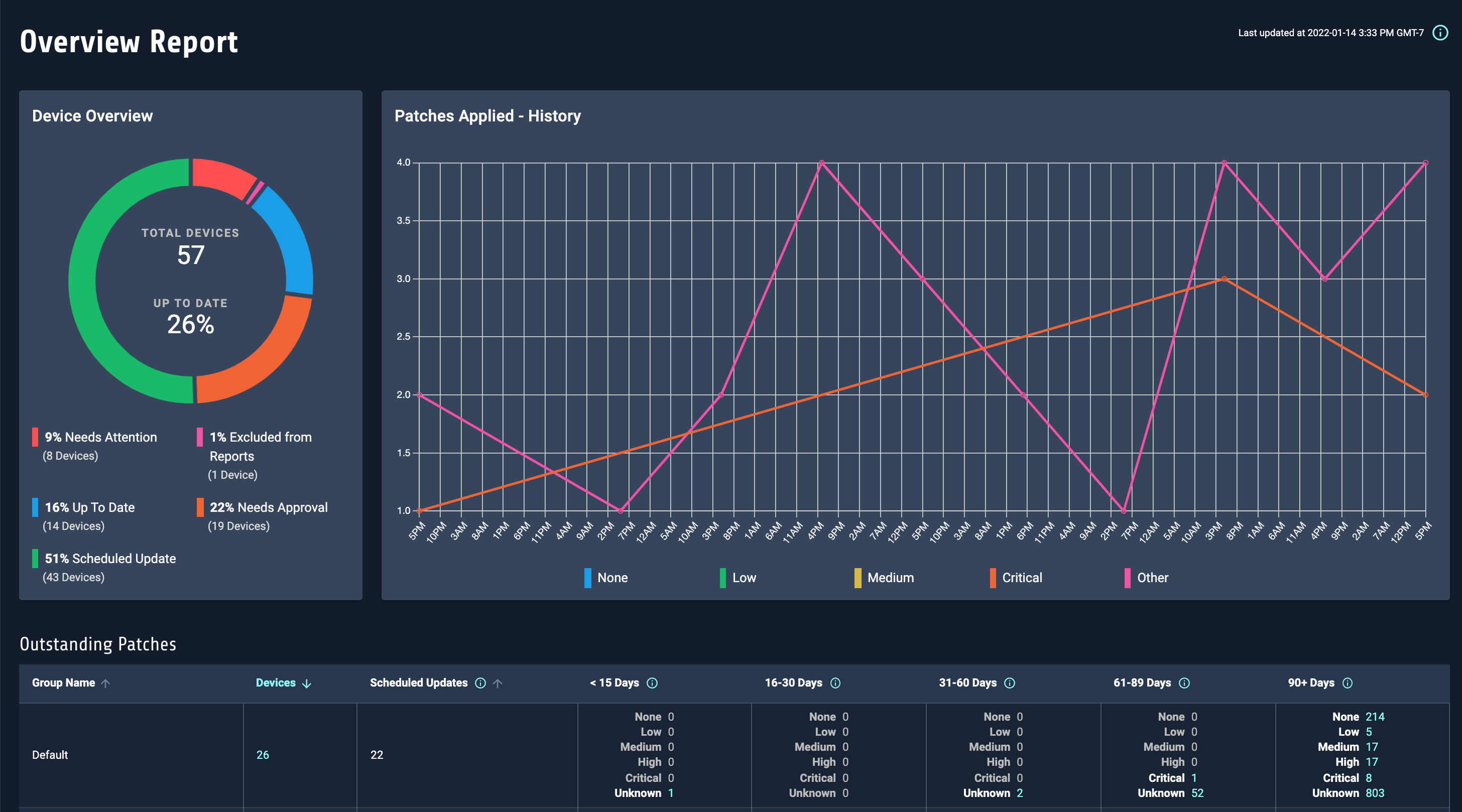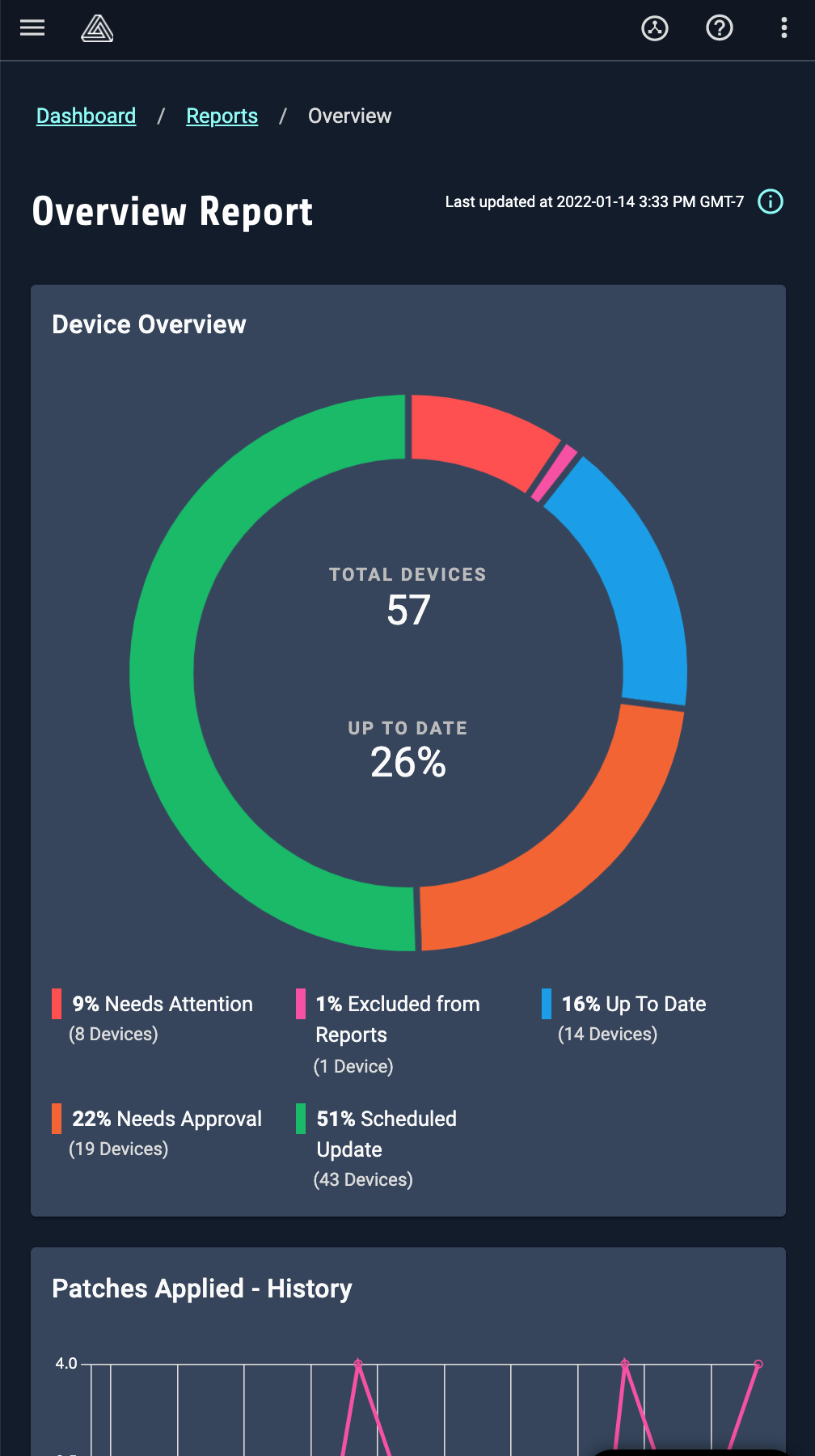 On top of that, we also updated our Weekly Summary E-mail, which is an auto-generated e-mail Automox sends out with the Overview Report information. The new Weekly Summary E-mail is shown here: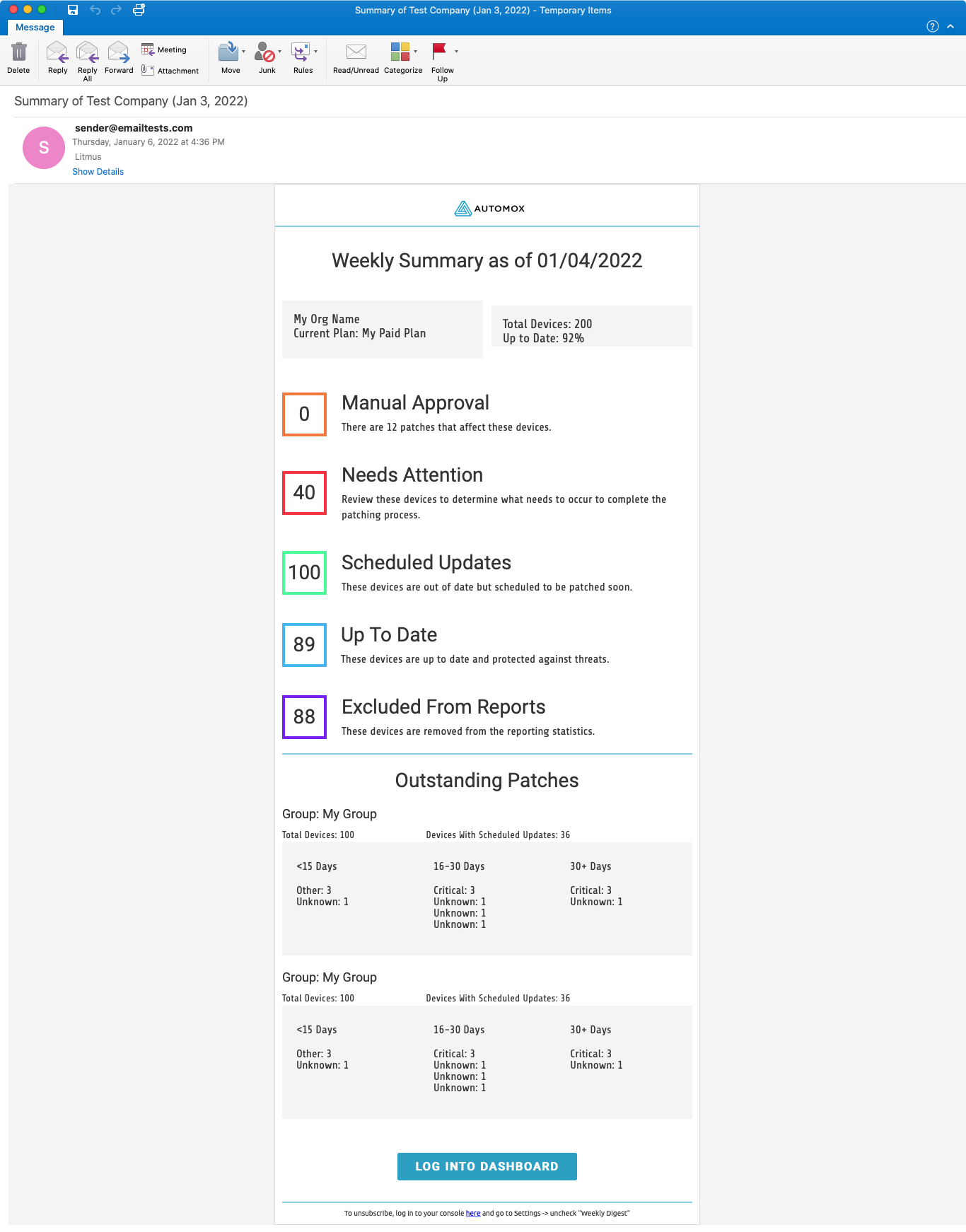 Question for you: what else would you like to see updated on this report?
Thanks!
Vania