Hello Automox Community! I'm Tyler Schmidtke, one of the engineers on the Integrations team at Automox. We're very excited to announce the release of our new integration partnership with ServiceNow, the Service Graph Connector for Automox!
The Service Graph Connector for Automox is a ServiceNow native integration that is certified by ServiceNow as part of their Service Graph Connector program. If you are currently using ServiceNow as your CMDB, you may be familiar with the Service Graph Connector program, which unifies the CMDB experience across many of the import sources available in the ServiceNow Store, which now includes Automox.
This initial release focuses on importing new computer configuration items (CIs) into the CMDB based on devices available in Automox zones (or organizations) that you select for import. In addition, existing CIs are updated when matching details are found between a device in Automox and a CI in ServiceNow. The import includes many of the key details that you'll need to get visibility into your Automox Devices within ServiceNow such as:
Name
FQDN
Serial Numbers
Network Adapter details
Operating System
Automox Agent Status
Last Logged In User
High-Level Policy Statistics
For all the details on what is imported, check out our documentation:
The integration provides a guided setup module that walks through the entire setup process, with embedded help documentation if you get stuck: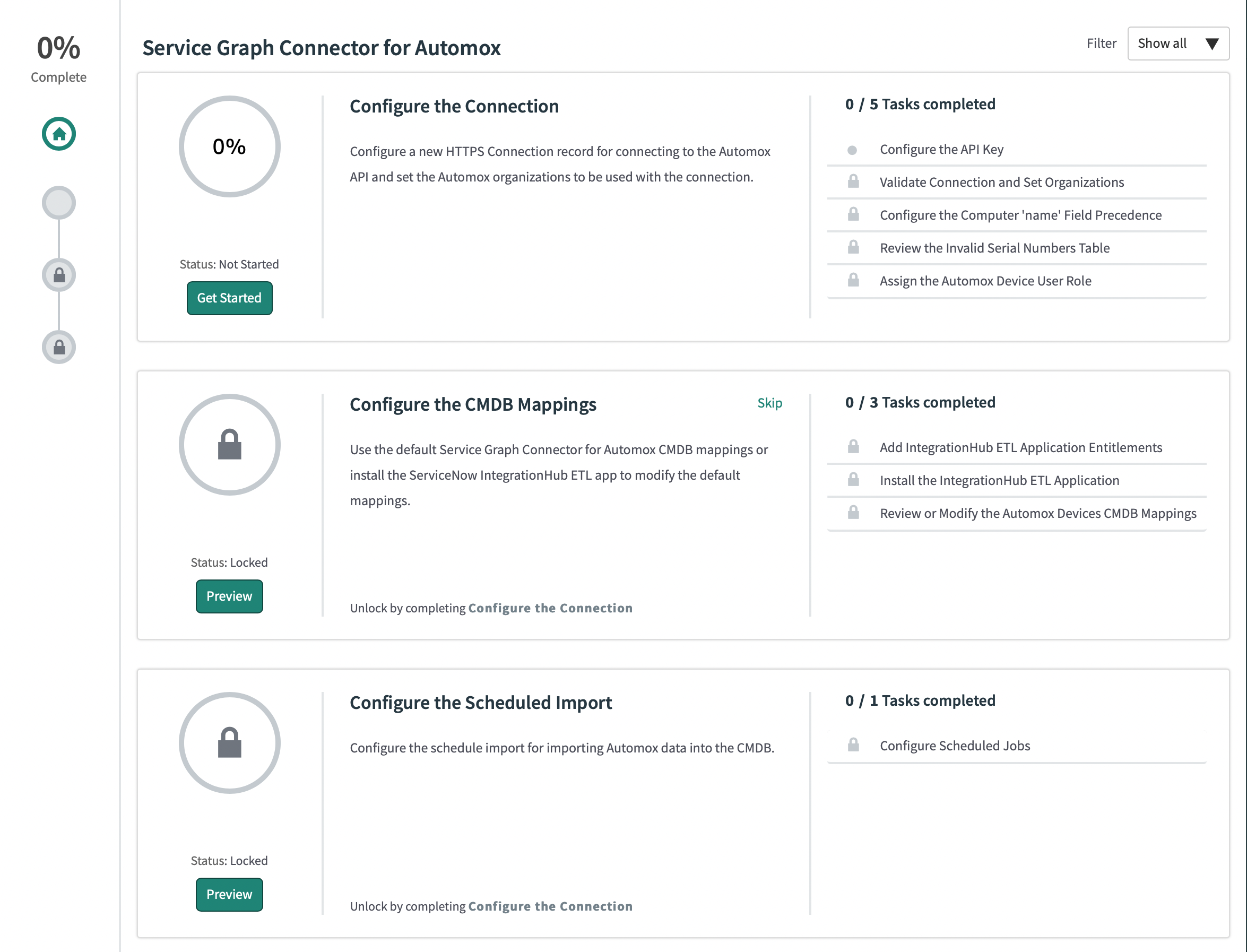 Here's a preview of what to expect once you've imported a device: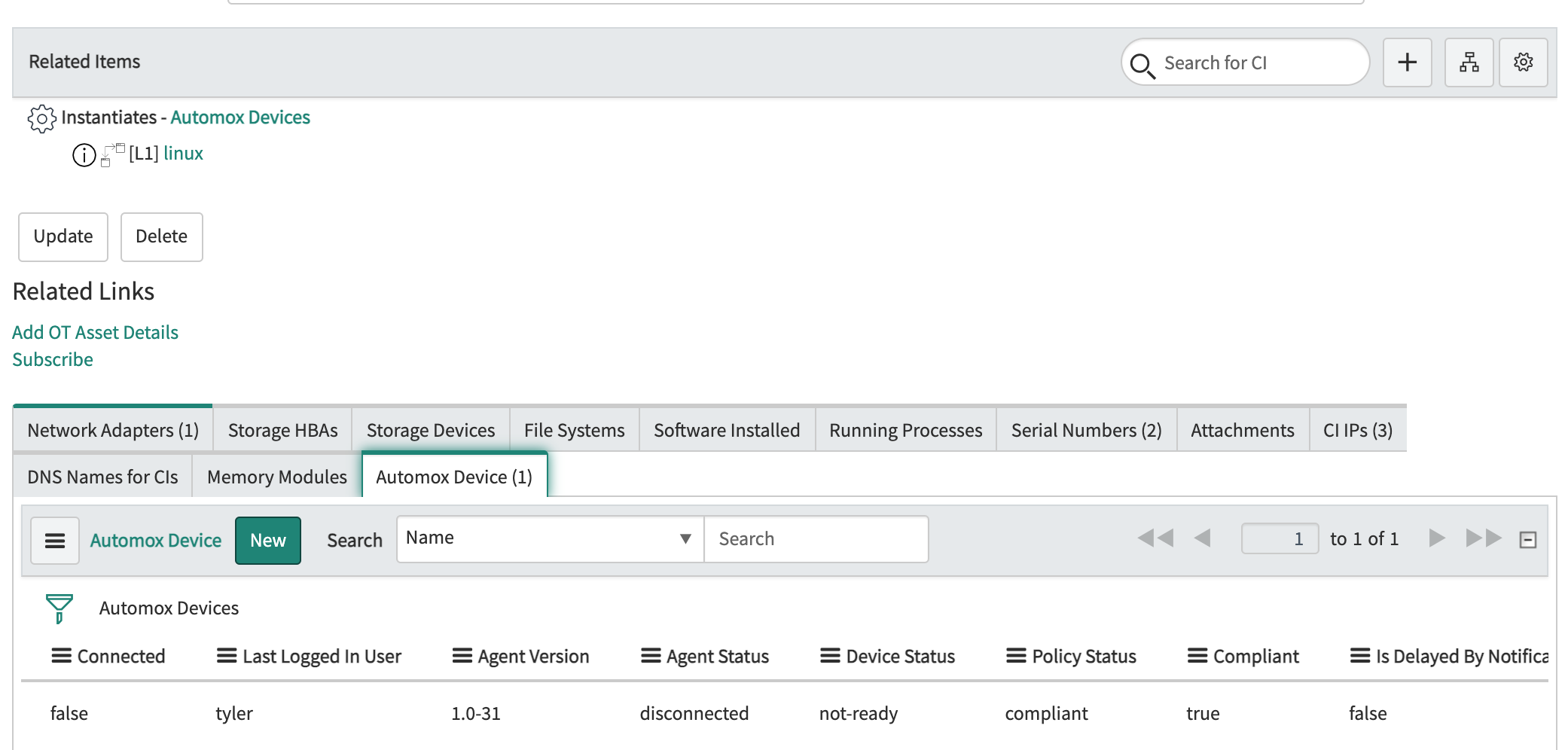 To get started with the Service Graph Connector for Automox and entitle your instances for the integration or just see more screenshots of it, head over to the ServiceNow Store:
We're excited to be able to improve the device visibility that joint Automox/ServiceNow customers have within their CMDB and look forward to hearing from all of you as you try it out!