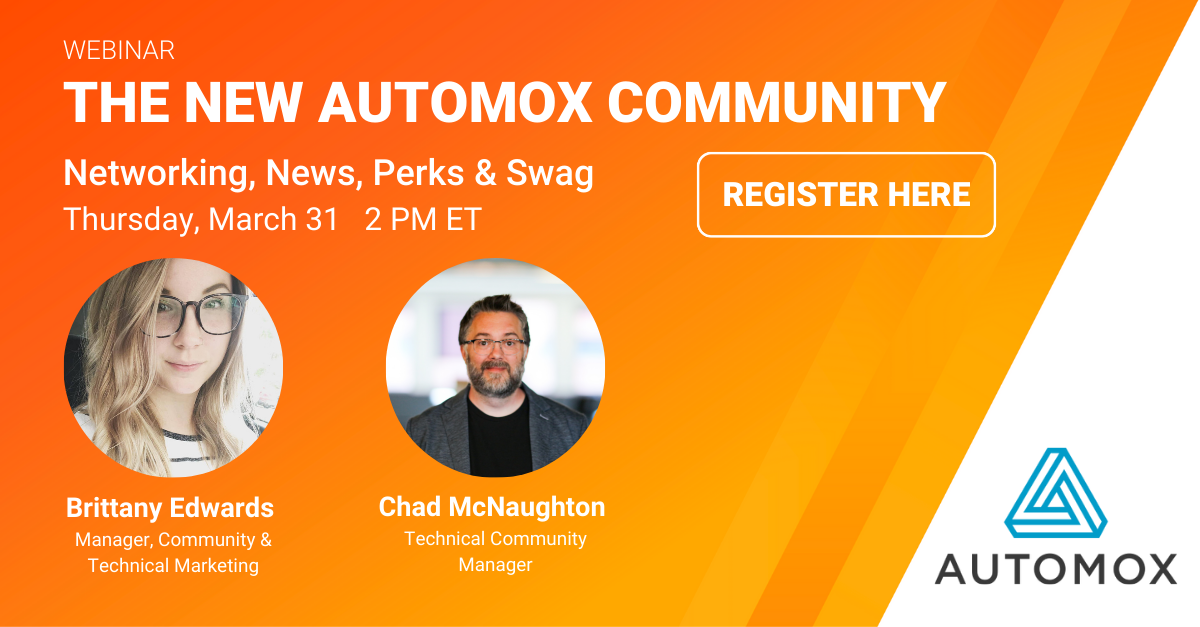 Hi, y'all! We just wanted to share a registration link for our upcoming webinar, "The New Automox Community", hosted by @Brittany-Automox and yours truly! We'll walk you through the new Community site, talk about some fun upcoming things, and maybe….just maybe…..swag? 
The official agenda is: 
What's new in the Automox Community.
How to navigate the Worklet/Script library in order  to automate workflows.
What resources you can find in the Insight Hub. 
The best ways to interact with your peers and Automox team members.
Where to find the latest IT & security news, events and announcements. 
Click right here to register for free, and we'll see you on the 31st!