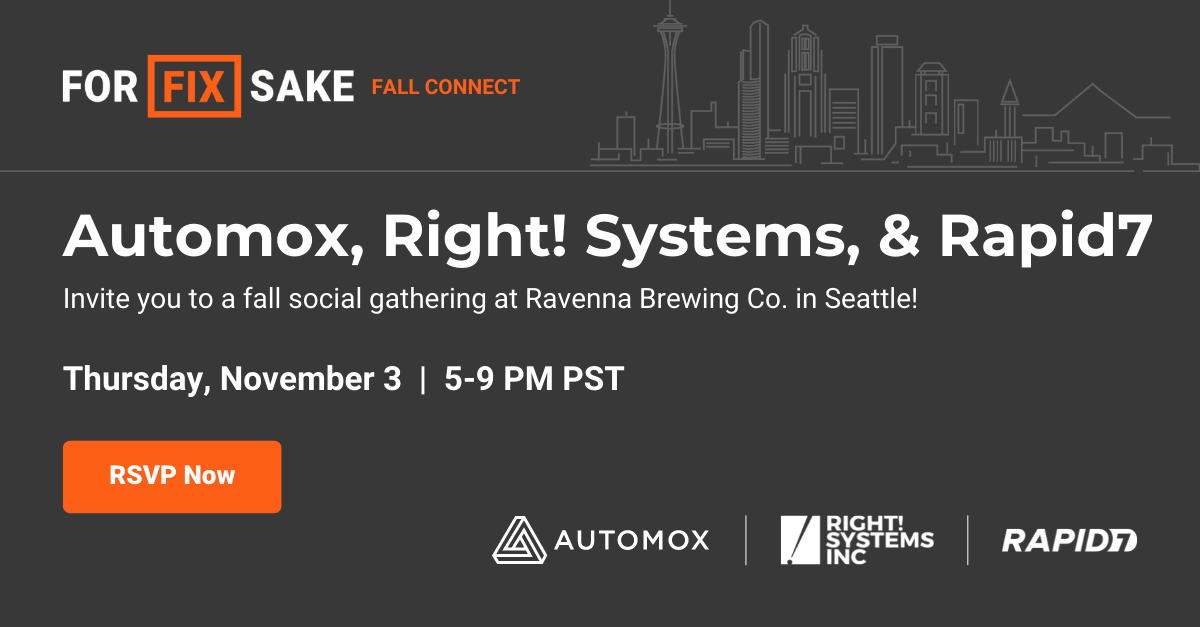 Automox and partners Right! Systems and Rapid7 invite you to a fall social gathering at Ravenna Brewing Co. in Seattle!
During the event, enjoy a full open bar, including the entire tap list of 8-10 beers, guest ciders, wine, and non-alcoholic options. Dinner will also be catered for all attendees who join us. This brewery is pet-friendly, so feel free to bring your furry friend with you – we'd love to meet them!
This event is an opportunity to learn and network with fellow customers and peers in cybersecurity and IT. It's completely free to join and we will send you a voucher to help cover your Uber ride to and from the event so you do not have to worry about transportation. We'll also be doing a special giveaway prize towards the end for one lucky winner.