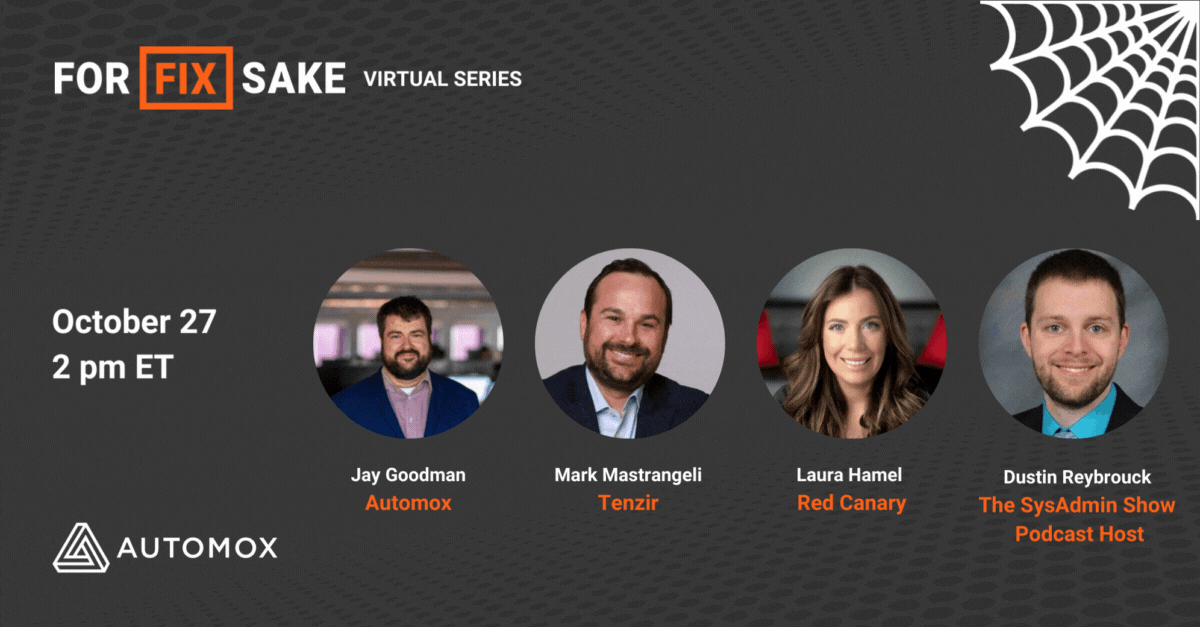 Automox presents October's For FIX Sake Series! Red Canary's Laura Hamel, Tenzir's Mark Mastrangeli, and Dustin Reybrouck of the SysAdmin Show Podcast will join Automox's Jay Goodman to bring you Spine-Chilling CVEs. Join virtually on October 27 at 2 pm ET to:
Gain insights into Red Canary's Threat Intelligence Report

Explore top vulnerability exploitation techniques to be wary of 

Scariest CVEs of the year 
We'll touch on best practices to carry into 2023. Bring your CVE horror stories to share for a chance to win the gift card giveaways!