Tomorrow - January 6th at 12pm MT/2 pm ET - Register here
We've already received great questions, don't forget to submit yours during registration or tune in as our experts answer and discuss topics such as: 
Proactive best practices to reduce the risk of cyberattacks. 

Patch management technical questions.

The best way to gain visibility and control across your modern workforce.

Anything and everything about the Automox platform.
Join live for a chance to win the giveaways! See you there!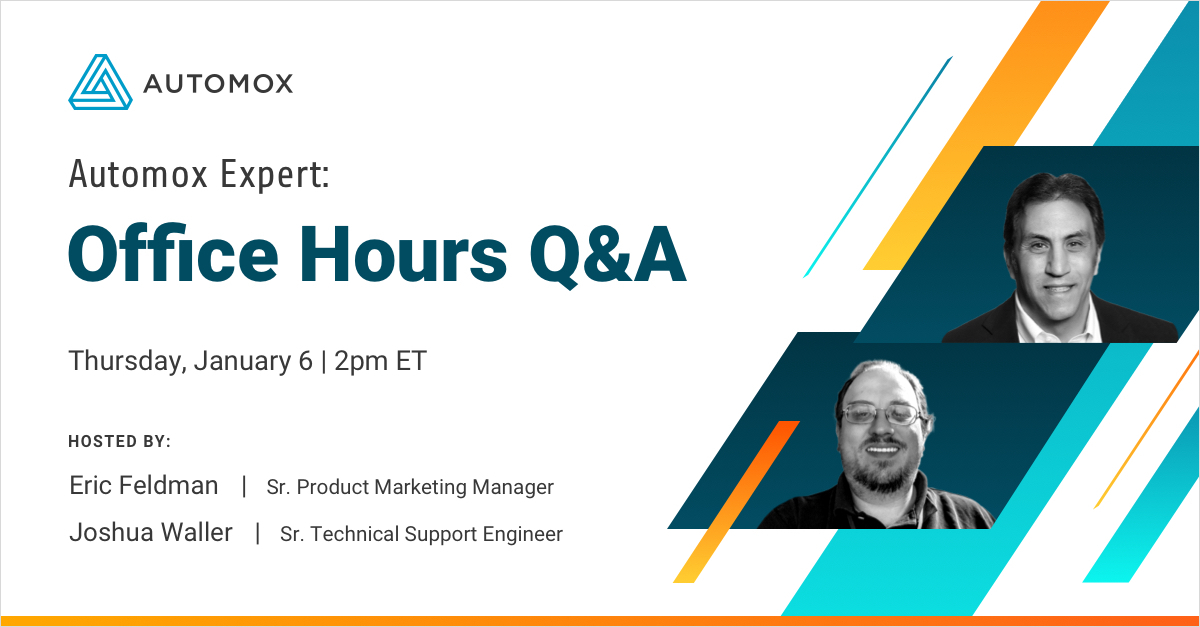 Join the first Automox webinar of 2022!
You can find our upcoming and on-demand webinars here.