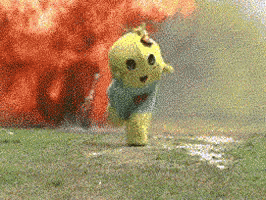 Happy Friday, y'all - we made it! I'm stoked to see the new Community off and running, but we've sure had a busy week. Pretty sure this week started last month! Okay, anyways...I'm just going with one Fun Fact this week to give myself enough time to rant about it. It might end up not very fun, actually. Let's go!
Fun Fact: The largest user data breach this century is still the Yahoo breach of 2013-14, in which ~3 billion user accounts were compromised. Including mine...I think. I mean, I'm pretty sure. But to be honest, it's become hard to keep track. Here's another not-so-fun fact, from my monitoring service: 

That's since about 2008, for reference. Yes, I've changed passwords where I can, but the nasty breaches don't have any actionable items for a goof like me, as lots of this stuff is coming from data aggregators/etc. nowadays. That Yahoo! breach may warrant its own movie, too. If you've never read about it, there were people arrested and convicted, one of them was on the FBI's 10 Most Wanted list, and Russia was [maybe] involved in an official capacity. 
Stay safe out there!