Do you have a broad variety of Worklets and have been itching for a way to share your knowledge with others? Look no further than our Community Worklets catalog! All of these Worklets have been shared by both Automox employees and users and encompass a variety of different tasks. Plus, submitting your own Worklets is easy.
First, you'll make your way over to the Community Worklets category within the Automox Community:
Once there, you can find all of the Worklets or Worklet discussions submitted by our community! You can also click the orange "Create Topic" button on the top right-hand side to create your new topic. If you're not asking a question and simply sharing your Worklet, be sure you choose "Conversation" in the new topic module.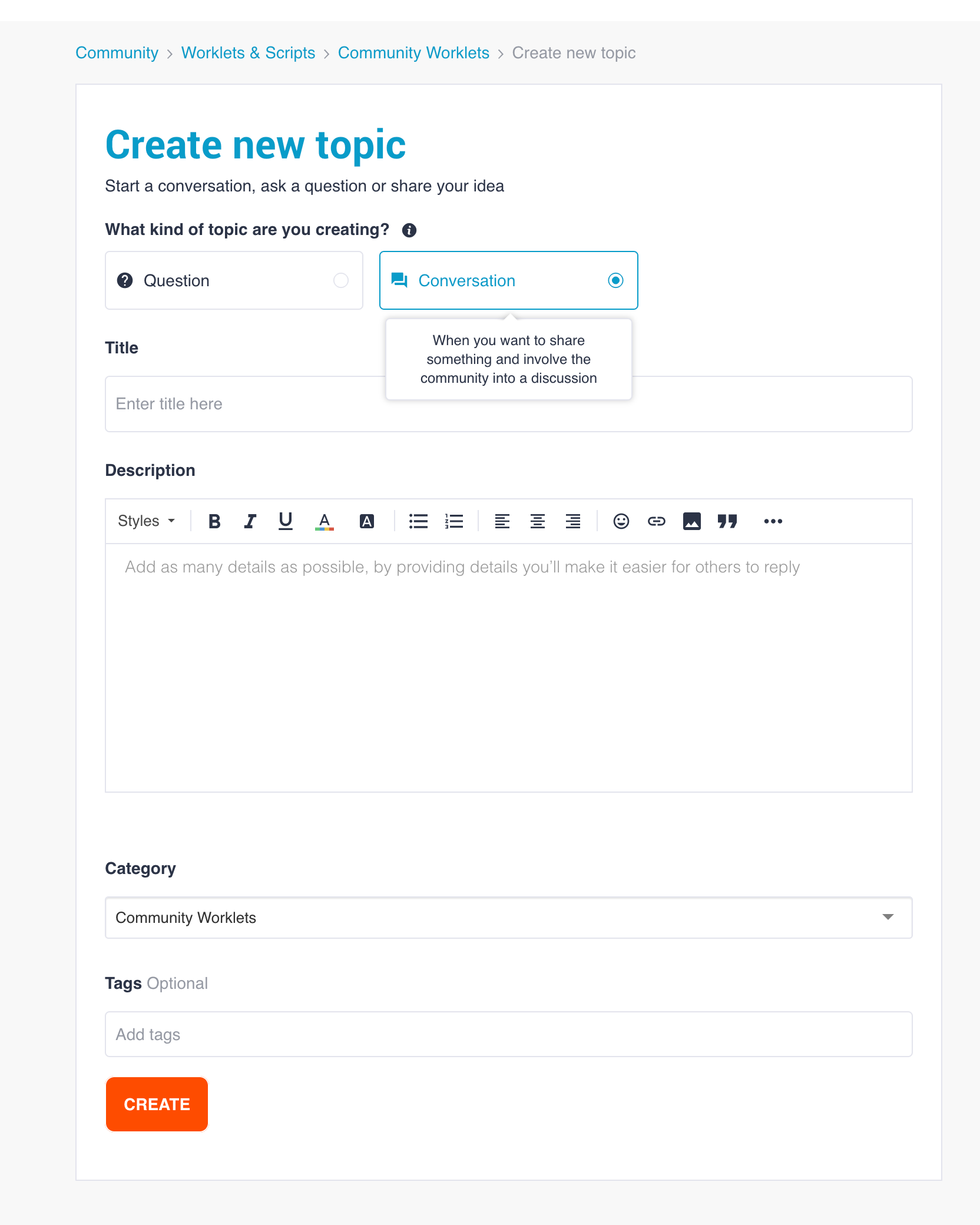 Add your Worklet title in the top, as so: "Worklet: [Worklet Title]"
Within the Description box, you'll now add your code. Each Worklet has evaluation and remediation code. You'll divide your code up into these two sections, titled "Evaluation Code" and "Remediation Code." When you're ready to put your code in, you'll choose the code format using the three-dot dropdown on the right of the text editor.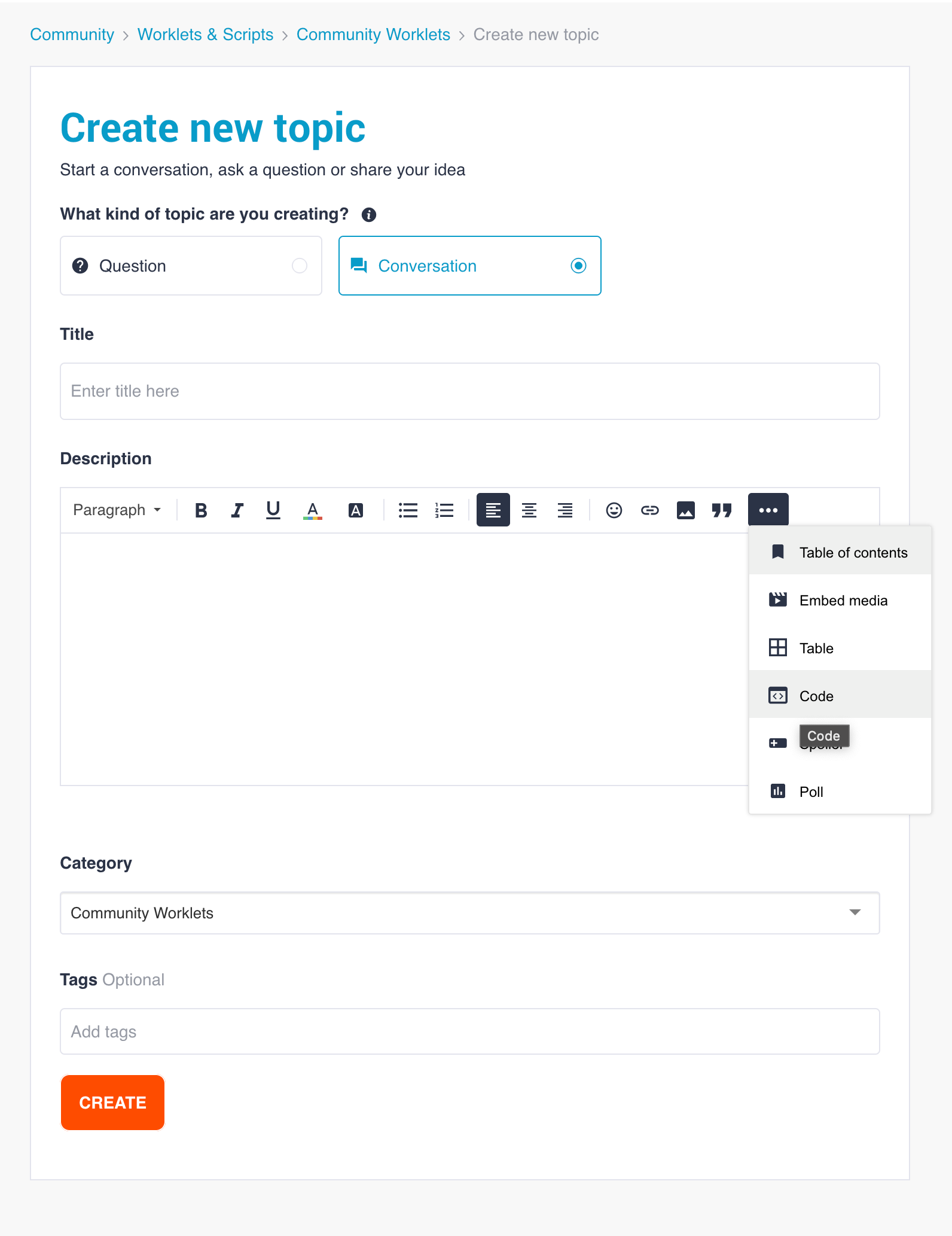 From there, you'll choose <not set> as the language for basic formatting and add your code into the code box that appears.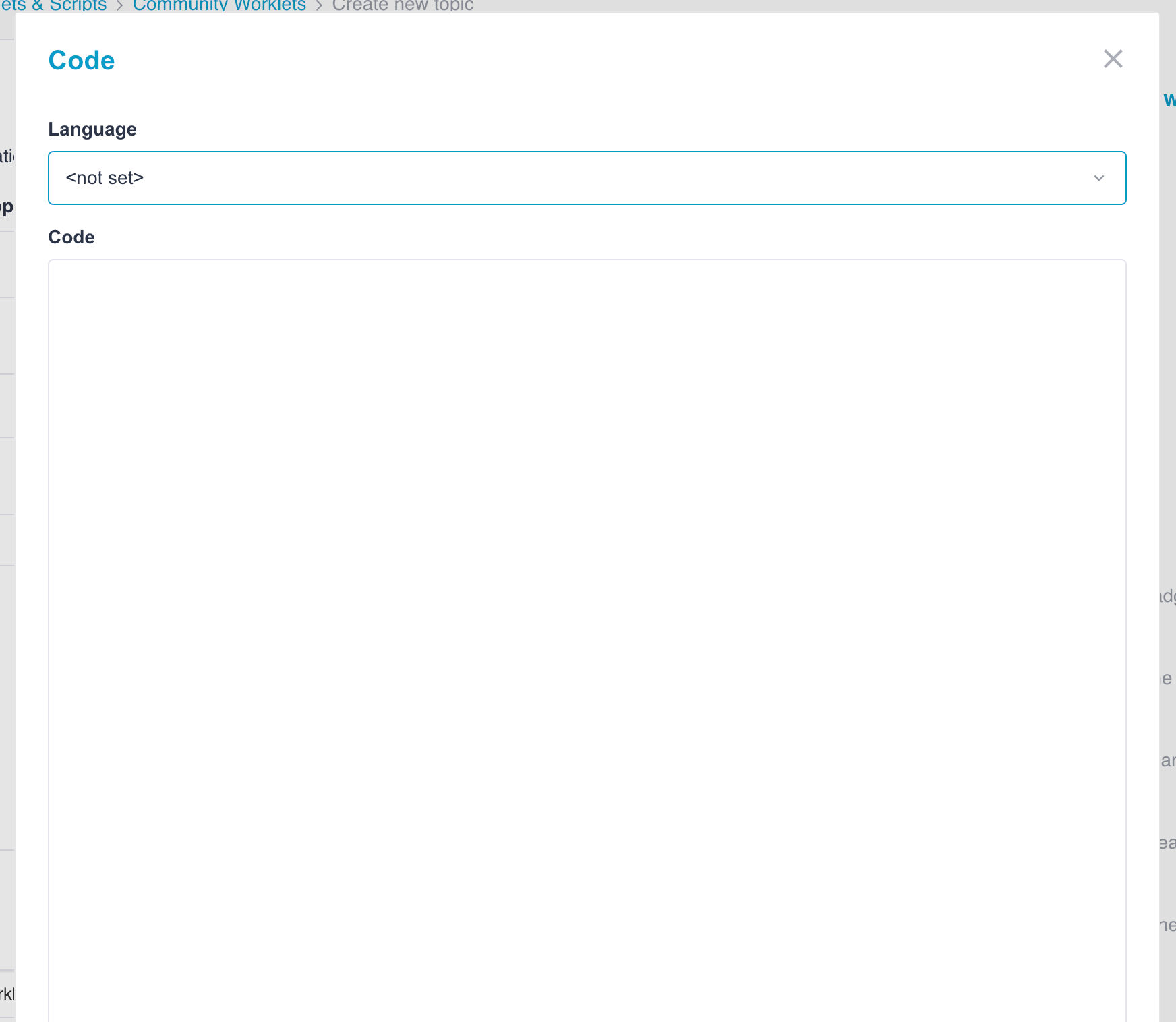 Again, you will do this for both the Evaluation and Remediation sections and they'll look like this: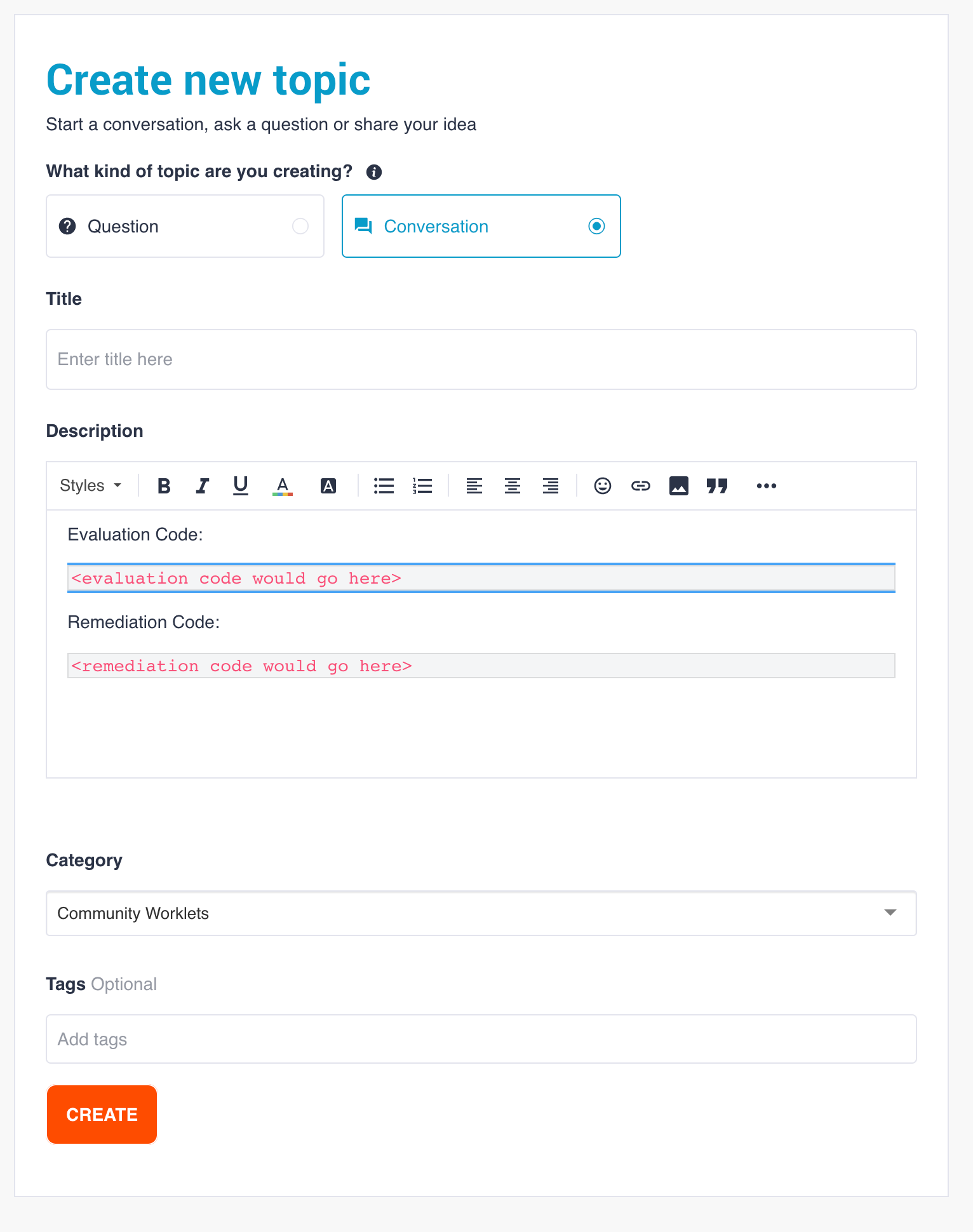 Once complete, since you already started from the Community Worklets category, it will automatically choose that category to submit your topic in. If you are starting from a different part of the community or from the home page, you can always choose the category from the dropdown shown above. You can also add some optional tags if you would like and click on "Create" to submit it!
Each Worklet goes through an internal safety check to ensure there is no malicious code. After it's approved, you're all set!