Welcome to the brand new Automox Alive Community! Unfortunately, we don't have any drinks or appetizers available, but we do have a ton of new categories and areas to explore.
First, you'll see a new lineup of categories available, including some new categories like Webinars & Live Events and Automox Q&A.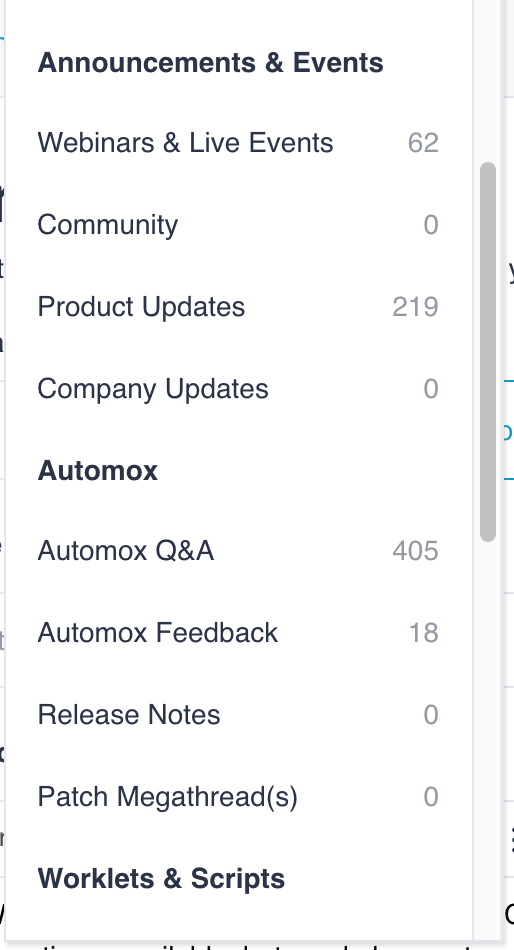 Next, you'll also be able to earn new badges and reach new heights with our new ranking system. More to come on that later!
And last, you'll find new modules for our events, leaderboard, and more.
We'll be sure to give you a more comprehensive guide soon, but in the meantime, feel free to poke around and investigate. And if you have any feedback, we'd love to hear from you! You can either message Chad or Brittany, email community@automox.com, or throw it right here in the thread below.